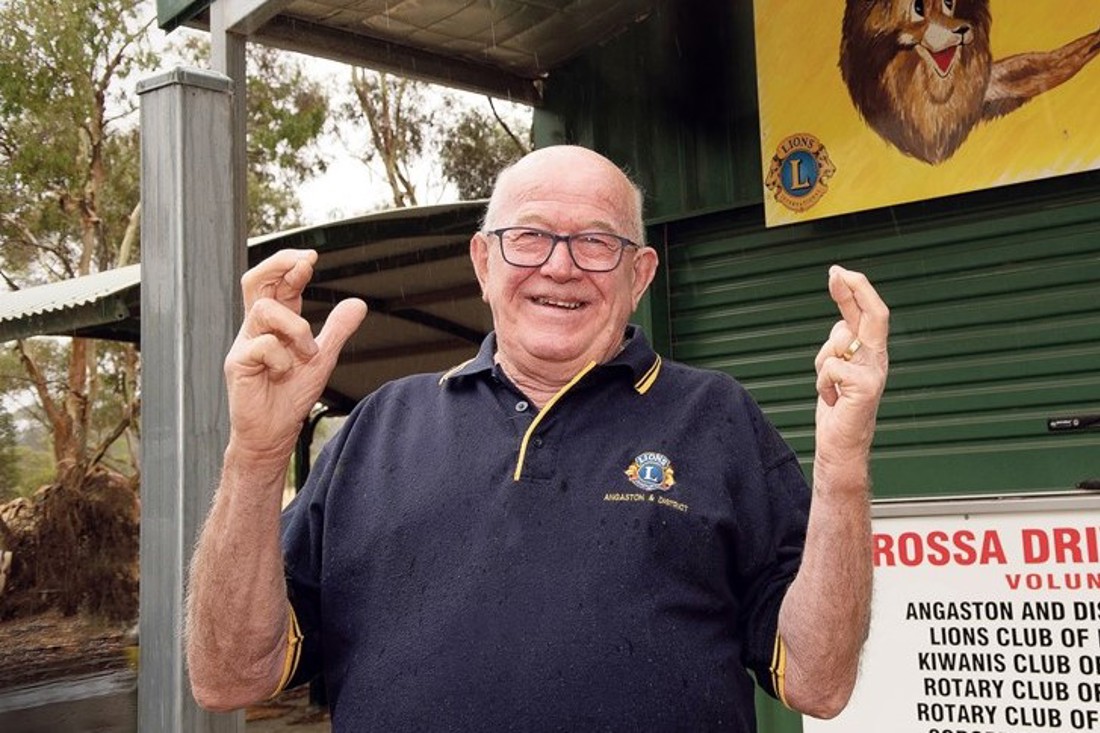 Leo Leggett, Angaston SA
When a group of university students were killed in a car crash outside of town, Leo Leggett had to do something to prevent another tragedy.
Three decades later, the Driver Reviver site he helped to found with Angaston District Lions Club on the eastern side of the Barossa Valley, 77km northeast of Adelaide, is a conduit of unity for all local service clubs (Lions, Rotary and Apex) which all contribute volunteers on open weekends.
Driver Reviver is generously supported by product donations from Arnott's, Bushells and Sunshine Sugar, but when the Angaston site began, "we didn't have any sponsorship in those days and our wives used to cook biscuits and the local grocery shop supplied the tea, coffee and sugar". 
Snacks and drinks were served from a caravan out on the Sturt Highway near Jacob's Creek.
In those days, Leo worked as a supervisor at the quarry of Penrice Soda Products, Australia's only producer of soda ash and sodium bicarbonate for products such as wine bottles and stockfeed.
He was able to get gravel to make an off-road parking site and the site was moved to a truck stop on the Sturt Highway up near Nuriootpa.
Over the years, volunteers have faced challenges including the need for a safer site, and have joined forces with other services in the Barossa region such as another Lions club, two Rotaries and Apex to fundraise the money to build one.
The Angaston site now operates out of a purpose-built shed, although volunteers do still have to tow a toilet there for each opening day.
Leo says he loves meeting new people from around Australia and the world: "They're all different walks of life that come here."
He remembers one couple, Americans, who had driven nonstop from Sydney – between 13 and 16 hours straight.
One woman said she used Driver Reviver sites because they were cheaper and cleaner than fast food restaurants.
Angaston site offers colouring in supplies for children and is open Friday, Saturday and Monday of each long weekend and Easter Thursday, Friday and Monday.
It has a group of 25 volunteers including Leo's wife Jill.
When not operating the Driver Reviver site, Leo volunteers at the A&H Doddridge Blacksmith Shop and museum. His father and grandfather were blacksmiths at Wilcannia, where Leo was raised.