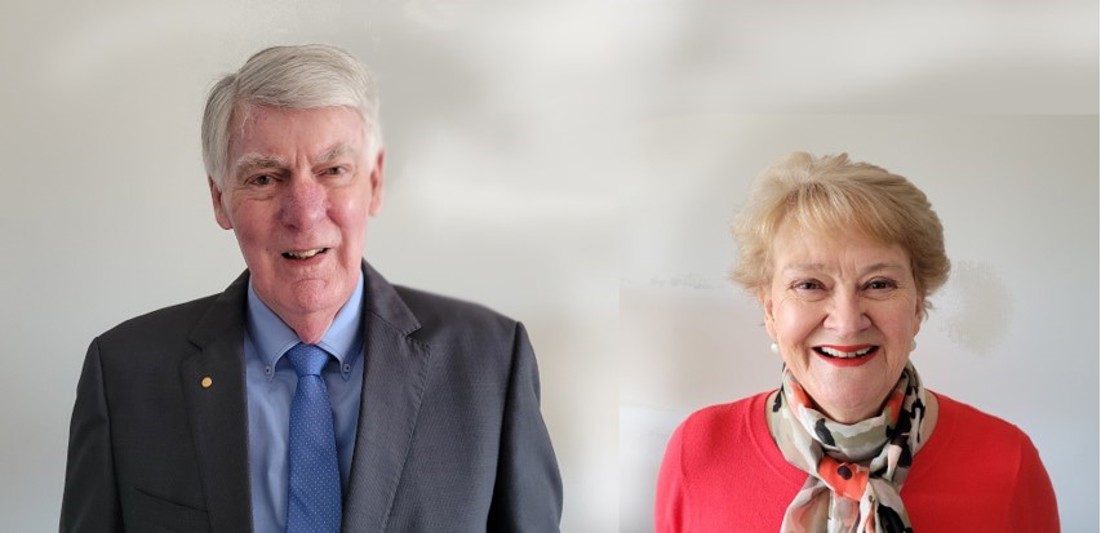 Allan and Rhonda McCormac
Founders of Driver Reviver Australia - Allan and Rhonda McCormac - retired in 2022 leaving a national road safety legacy that has saved countless lives.
From hand packing trucks with supplies to negotiating corporate sponsorships, liaising with frontline volunteers and advocating to governments, Allan and Rhonda were Driver Reviver linchpins for more than 35 years.
Marketing agency co-owner Allan founded the program in 1989 by organising corporate sponsorship and a network for several existing independent venues in NSW.
It was ideal for his client at the time, Nestle, which sought a community service program to support through its KitKat brand.
The memorable 'Have a break, have a KitKat' slogan encouraged drivers to pull over for refreshments at designated stops throughout the country.
"What we did was fairly cheeky: we took out full page ads in the Sunday papers in Melbourne and Brisbane and said: 'If you're travelling in New South Wales over this Easter [1990], call in and have a free cup of coffee and a KitKat at a Driver Reviver site operated by volunteers'.
As soon as that went out, Queensland and then Victoria started taking notice."
"I saw it as more than road safety because the state governments are in charge of that," Mr McCormac said.
"I didn't initiate any programs or activities that weren't approved or done in conjunction with the state government road safety authorities.  I saw my role as facilitating a program where the volunteers (the most critical component of all), the state governments and sponsors all worked in one direction."
The McCormacs became close to many volunteers during the years.
"A lot of the volunteers are also first responders who have witnessed accidents firsthand, but through Driver Reviver they get to meet people not in a crash situation and even save their lives".
During their time, the McCormacs ensured the program operated 'any way we could' – fundraising, advocating to government and corporate sponsors and even personal cash injections.
More than 25 million free teas and coffees and 28 million snacks have been served to drivers and their passengers since 1990.
"It takes a village to raise a child, and it takes a country to run a network of safe roads and safe drivers," Allan says.
Awards named in honour of founders
The life-saving road safety work of Allan and Rhonda McCormac have been recognised by national awards named in their honour.
Launched in 2023 and to be given annually, the Allan McCormac Award and the Rhonda McCormac Award will be presented to Driver Reviver sites who best demonstrate the values of the road safety program within their community. 
Naming awards after the couple was 'a total surprise', said Mr McCormac. 
National Driver Reviver program manager Kerrie Edwards said: "We hope these awards will not only recognise the invaluable contribution made by the loyal, passionate, hardworking program volunteers but also acknowledge the significant role Allan and Rhonda played in establishing and running this important road safety campaign for nearly four decades."
Allan and Rhonda McCormac officially retired in 2022 and the registered charity Driver Reviver Australia Ltd is now operated by an independent board of directors and one full-time staff member under the auspices of the Victoria State Emergency Service (VICSES). 
In handing over the reins Allan explained, "I couldn't have wished for better - to hand the program over to VICSES.  They are in the perfect position to continue to evolve the program through eras of new technology such as electric and driverless vehicles as well as conduct crucial community engagement".
Who remembers these iconic campaigns?